Postal Address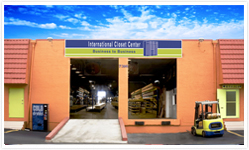 Come on in and visit us! Located in the heart of Miami's industrial district, we are perfectly located to serve our clients in the United States, Canada, Mexico, and the Caribbean.
International Closet Center Inc.
7316 N.W. 79th Terrace, Medley,
FL, USA, 33166.



Toll-Free:

+1 877 883 6570

Telephone:

+1 305 883 6551

FAX:

+1 305 883 6552

E-mail:

info@closetsb2b.com
Form Instructions
Please fill out the form and contact us with any concerns, questions, complaints or feedback that you may have.
If you wish to become a dealer please type "DEALER" in the message field and we will contact you.
Dealer / Appointment Contact Form