3-D Design Rendering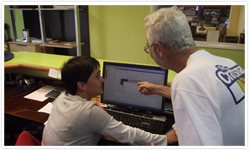 Cut Time, Expenses, and Improve your Image:We can help you present the most professional image ppossible. Let your clients see what the final project will look like with our state od the art 3-D rendering software. Print-outs are personalized with your company name and logo, and thespecifics of the job.
Contact Us
About Our B2B Solutions
From the Smallest Shop to a Large Supplier, We Can Help!We can provide your shop or business with anything from accesories to raw material, to finished products. Our QUICKfit brand is perfect for the small cabinet maker. The Craftsman's Choice Closet System is perfect for those who want to focus on selling. Any need, any budget, we can help.
A Storage Solution for Every Need: Whether your client is a final home consumer, another business, or a construction project, we can ensure that you give them the right solution for their problem. We've worked with business to complete single family home projects, retail store shelving, even entire hotels!
Increase the Productivity of Your Shop:Use our services and devote more time to your business. Focus on what matters by allowing us to take care of your presentation, manufacturing, and even installations.
Contact Us
B2B Accessories
Anything and Everything you need. We are an authorized HAFELE dealer. We can provide you business with high quality, low cost accesories for any storage project.
Partnering with HAFELE allows us to sell all of their products at incredibly discounted prices.
Read More
Our Vision
"To be the most trusted closet systems provider for the home improvement industry"
Our Mission
"To facilitate the productivity of businesses in the closet and cabinet industry by improving their efficiency and profitability in a timely manner."